Peabody Energy Corporation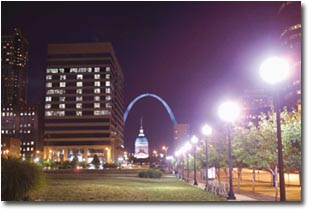 From its founding in 1883, Peabody has always looked to the future. When whale oil still lit most of the world's lamps a century ago, Peabody helped to bring coal-fueled electricity to thousands of homes and businesses. Before environmental protection became a global watchword, Peabody was advancing reclamation science and today is pioneering new clean coal technologies. And as unprecedented energy demand grips world markets, Peabody has expanded across five continents and led BTU Conversion projects that will meet tomorrow's energy needs.
Fewer than 1 percent of companies last more than a century; Peabody is still going strong today. Such enduring success is a tribute to our employees. ItŐs also a testament to a company that is constantly transforming itself. What started as a small Chicago-based retail coal brokerage has transformed into the worldŐs largest private-sector coal company. We are 125 years strong, yet starting anew. We are The New BTU.
Peabody Energy Corporation websites;