Modern Woodmen of America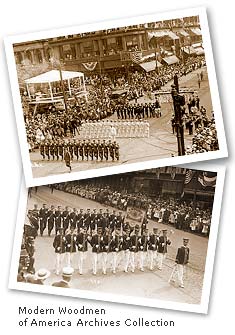 Founded in 1883 as a fraternal benefit society, Modern Woodmen celebrates its 125th year of serving members and their communities. The organization serves more than 750,000 members nationwide, offering life insurance, annuity, investment and banking products, along with fraternal member benefits for families and their communities.
To celebrate its 125th anniversary, the organization went back to its roots - service to the community. Modern Woodmen commemorated the milestone by dedicating a home built through Habitat for Humanity, announcing a nationwide food drive by members for their communities and unveiling a new logo.
Modern Woodmen websites;